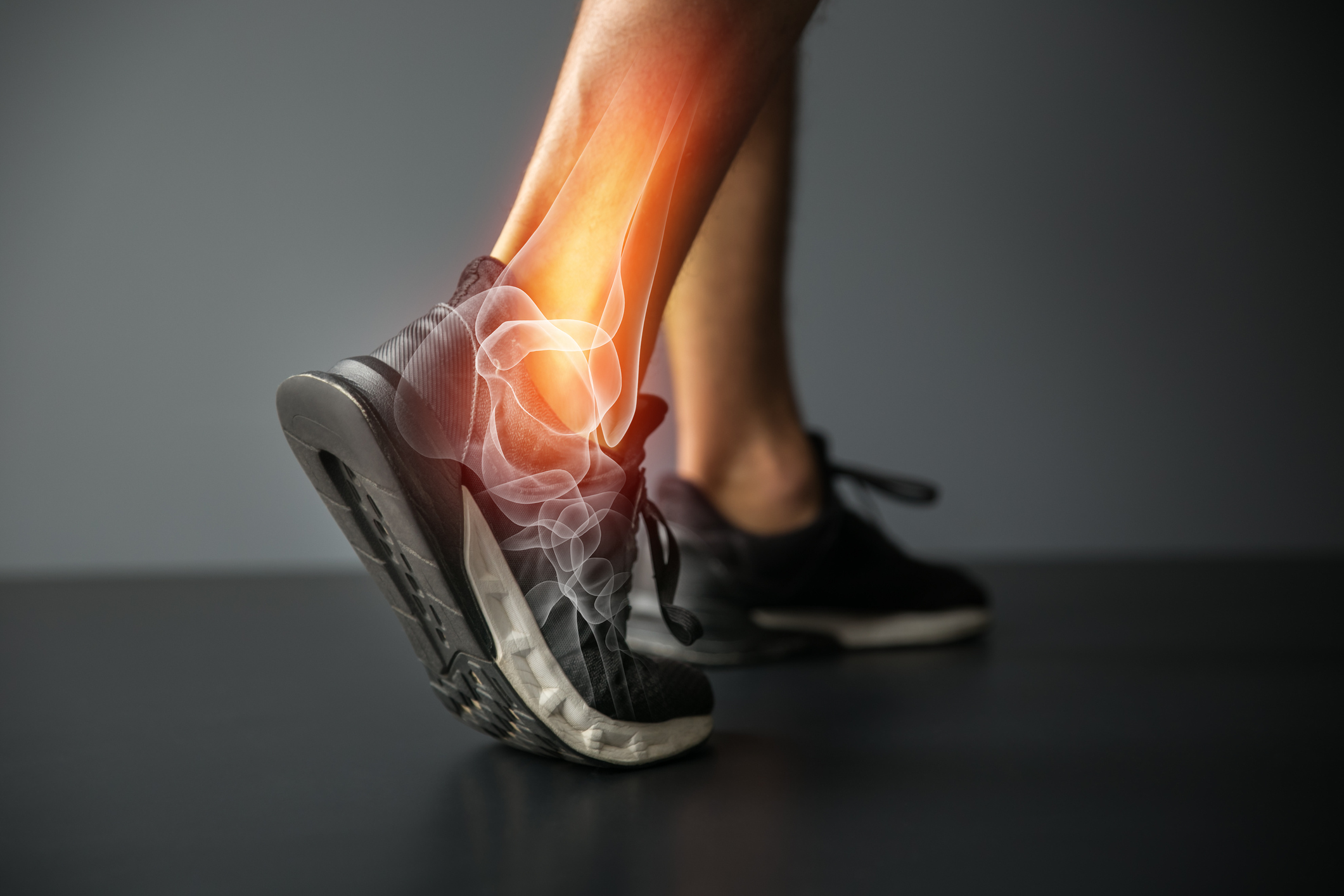 Do you often experience foot and ankle pain at the end of the day? Does swelling and heaviness in your feet interfere with routine activities of daily living? Don't take foot pain lying down the condition of your feet is a good indicator of your overall health. Here are 5 easy ways to help with foot and ankle pain:
Foot and ankle stretches:

Point your toes towards your body, then away from your body and perform circular movements with your toes in the clockwise and anti-clockwise directions. Do these simple stretches before you get out of bed in the morning to help relieve pain due to tightness in the plantar fascia at the base of your feet.

Strengthening exercises:

At least half an hour of walking every day will help strengthen the muscles in your foot and ankle. You can also do calf and heel raises to further improve muscle tone. Well-developed muscles help take some of the stress off your joints and reduce foot and ankle pain.

Warm water therapy:

At the end of a long day, soaking your feet in warm water helps your muscles relax, hydrates your skin, and relieves most of the foot pain and soreness caused by long hours of standing or walking.

Elevating your feet:

Putting a few pillows under your feet so they are above the level of your heart when you sleep can help reduce pain caused by swelling of the foot and ankle. If possible, try to elevate your feet for 15-20 minutes a few times throughout the day as well.

Change your shoes:

A very common cause of foot pain is wearing the wrong shoes. A good pair of shoes should fit snugly, have enough padding, provide good arch support, and be wide enough to prevent cramping of your toes. Most people are in their shoes for at least 12 hours or more every day. So, buying a good pair of comfortable shoes is critical to keeping your foot and ankle pain free.
Dr. Bryant S. Ho is board-certified in orthopaedic surgery and received comprehensive training in the operative and non-operative management of adolescent and adult foot and ankle disorders. He is highly active in both clinical and biomechanical research, and has published numerous articles and book chapters on orthopaedic foot and ankle care. His research has been presented globally across North America, Europe and Asia. Dr. Ho is a foot and ankle orthopedic specialist who places a strong emphasis on customizing his care for each patient to ensure successful outcomes. He provides all treatment options including preventative care, conservative management and operative intervention. Call to book your appointment.