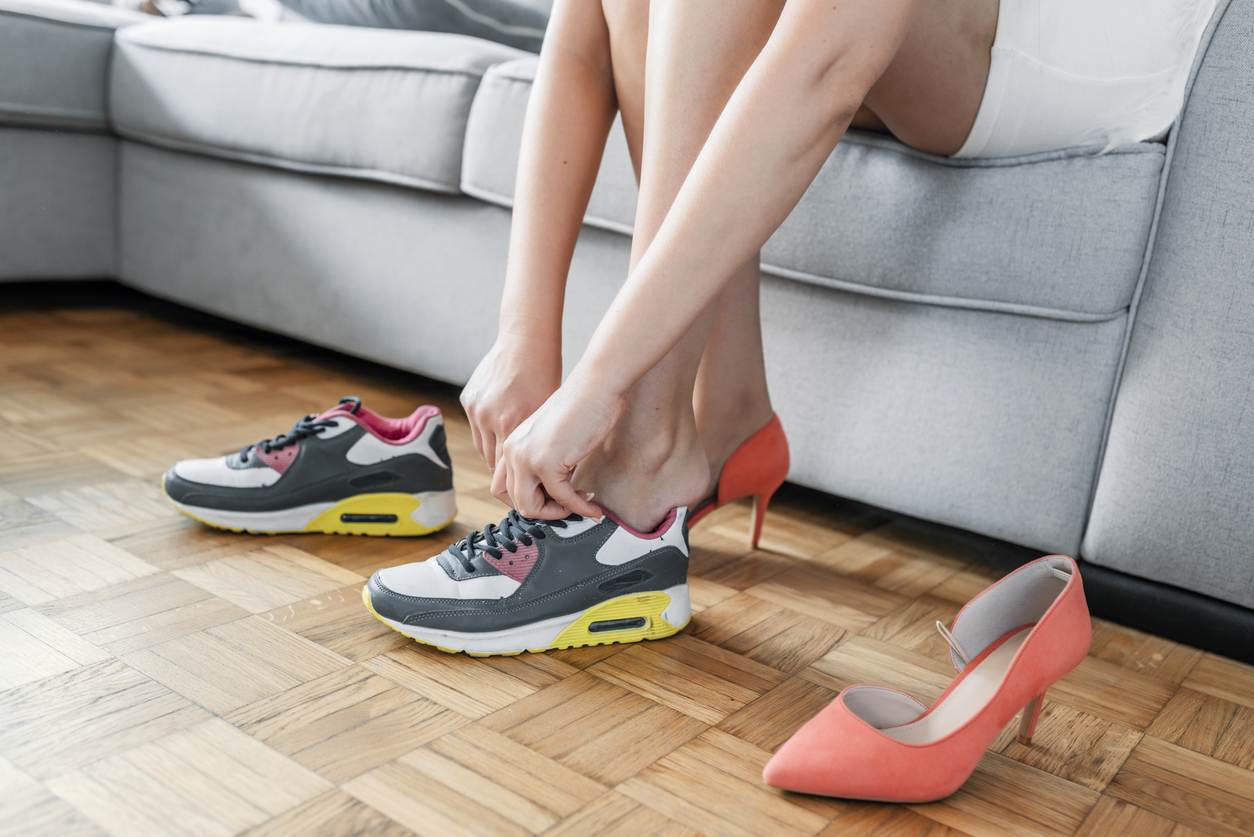 According to the American Orthopedic Foot and Ankle Society, choosing the right type of shoes play a critical role in ensuring your feet and ankles are healthy. Here are 7 signs that might indicate you are wearing the wrong shoes:
Bruised toenails and toes. Wearing shoes that are too narrow or tight around the toe box can result in thickening of the skin, pain, ingrown toenails, and blackening of the toes.
Damage to the arches of your feet. Shoes that are too big and do not properly support the arches can cause tightening sensation and inflammation in the area and could lead to plantar fasciitis.
Development of foot blisters corns and calluses. Pressure and friction caused by ill-fitting shoes can result in breakage of skin, painful corns and bunions.
Foot pain towards the end of the day. The fact that you are on your feet for most of the day can cause your feet to swell. If there isn't enough room to wiggle your toes, you are likely to experience foot pain.
Your feet feel damp after wearing shoes for a while. This may be a sign that there is not enough space for ventilation or that water is seeping in through cracks in the shoe. It could lead to the development of skin rashes and infection.
Your shoes look and feel old. Running shoes should be changed every about every four hundred miles. After that they fail to provide satisfactory shock absorption or support for your arches.
You notice changes in gait. If you notice that you change the way you walk or Run to avoid discomfort while wearing your shoes, it's time to buy a new pair of shoes.
Dr. Ho is a foot and ankle orthopedic specialist who places a strong emphasis on customizing his care for each patient to ensure successful outcomes. He provides all treatment options including preventative care, conservative management and operative intervention. Call to book your appointment.