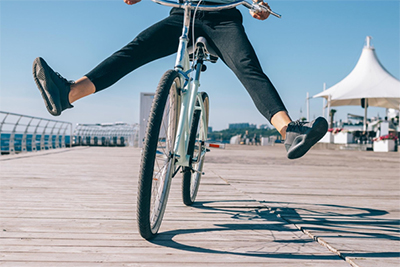 Nearly 77% of people had or are dealing with foot problems or disorders according to a survey conducted by the American Podiatric Medical Association.
Due to the heavy loads placed on the feet with almost any activity, foot and ankle pains are a common occurrence. Repetitive stresses on the feet cause microscopic tears of tendons and ligaments that can quickly worsen if left untreated.
Rest, anti-inflammatory medications, and the use of orthotics can help alleviate foot and ankle pain in many cases. However, when these conservative, at-home treatments fail to relieve pain, you should seek diagnosis and proper treatment from an orthopedic specialist to avoid further injury or having a negative effect on your musculoskeletal system.
One avenue of treatment that is highly effective in alleviating foot and ankle pain is injections. Injections have numerous benefits including:
Reducing inflammation
Quick pain relief
Long-lasting effects
Promotion of healing within the body
Administered in an outpatient setting
Injections may include corticosteroids (steroid shots), amniotic injections, or PRP injections. Each of these injections can provide benefits to the patient depending on the specific condition and desired outcome.
The majority of the population will suffer from foot or ankle pain at some point. For pain that continues after rest and other at-home treatments, don't wait to seek a diagnosis. Injections offer numerous benefits for those suffering from foot and ankle pain, and may be able to help you get back to pain-free living.
If you are experiencing foot or ankle pain that is not getting better with conservative at-home treatment, make an appointment today with Dr. Ho for a diagnosis and treatment plan.
Dr. Bryant S. Ho is board-certified in orthopedic surgery and is trained in the operative and non-operative management of adolescent and adult foot and ankle disorders. Dr. Ho places a strong emphasis on customizing his care for each patient to ensure successful outcomes. He provides all treatment options including preventative care, conservative management, and operative intervention.