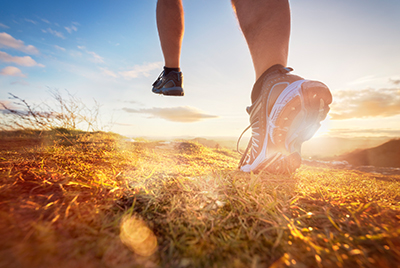 October is Physical Therapy Awareness Month! To celebrate, let's recognize the essential role physical therapy plays in the recovery process following Achilles tendon repair. The Achilles tendon is the largest in your body and supports every step you take. So let's make sure to take care of it and understand the importance of physical therapy after foot and ankle surgery.
There are extensive benefits to physical therapy for Achilles tendon repair, including:
Quicker Recovery: By engaging your Achilles tendon in various exercises during physical therapy, blood flow to your tendon increases, encouraging the site to heal faster.
Increased range of motion: One of the main objectives of physical therapy following Achilles tendon repair is to improve flexibility and range of motion. Your therapist will recommend various flexibility exercises to restore full functionality in your ankle.
Customized recovery: Physical therapy is highly personalized, meaning your therapist works with you to formulate a unique recovery plan that works best for your goals.
Decreased pain: Pain management is arguably one of the most relieving benefits of physical therapy. Your therapist will work to specifically target painful areas in your ankle and foot to soothe your discomfort following the tendon repair.
Muscle strengthening: Our muscles allow us to move and help to stabilize our joints. During physical therapy, your therapist will recommend various ankle-strengthening exercises to ensure your Achilles tendon is solid and secure.
Improved balance: The foot and ankle are the foundation of your balance, which can often be impaired following Achilles tendon repair. During physical therapy, balancing exercises will help to restore any lost stability.
It's no surprise that physical therapy will help get you back on your feet faster following Achilles tendon repair. If you are preparing for Achilles tendon surgery, talk to your physician about how physical therapy could benefit you. Contact Dr. Bryant Ho for his expert advice today!
Dr. Bryant S. Ho is board-certified in orthopedic surgery and is trained in the operative and non-operative management of adolescent and adult foot and ankle disorders. Dr. Ho places a strong emphasis on customizing his care for each patient to ensure successful outcomes. He provides all treatment options, including preventative care, conservative management, and operative intervention.