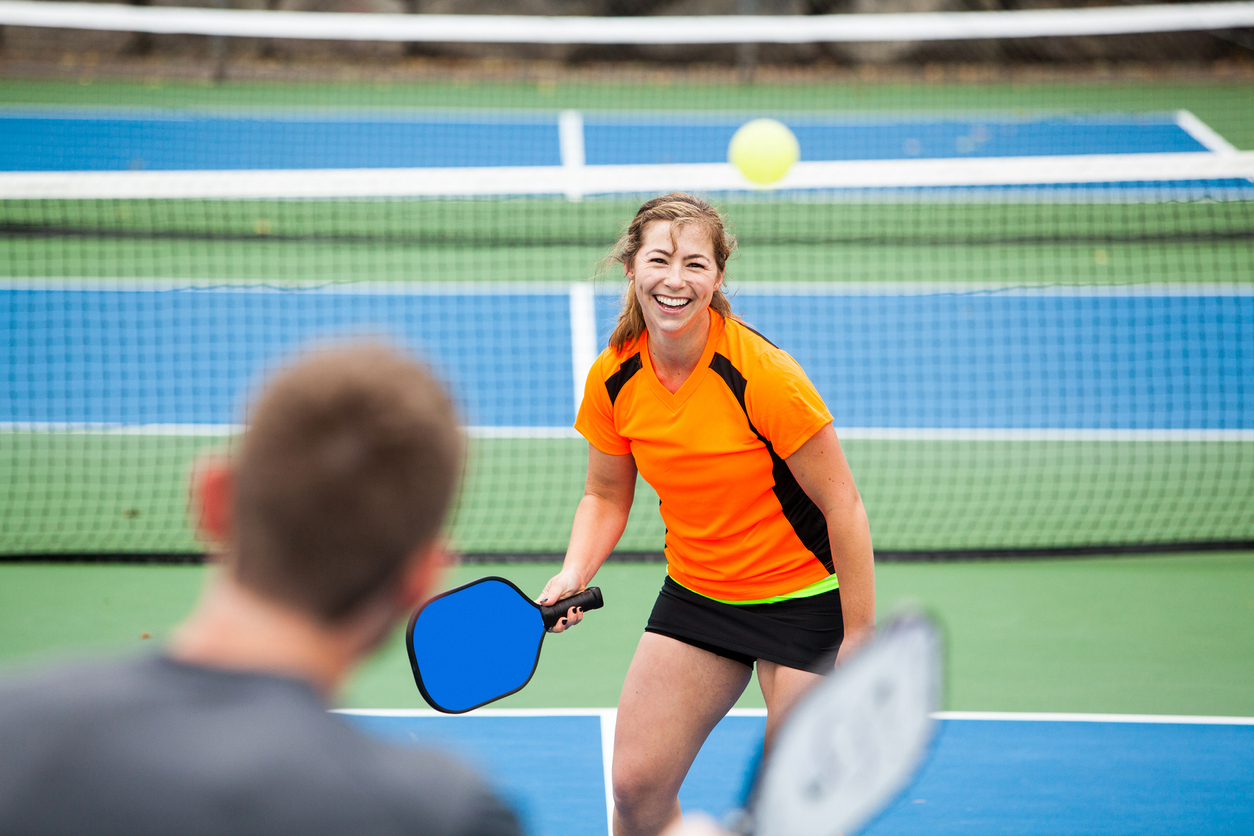 Pickleball is a popular sport that's a lot of fun to play. Players move around a court to hit the pickleball over a net with a paddle. It provides exercise for the entire body.
Some of the important health benefits of pickleball are it strengthens the muscles, improves cardiovascular fitness, reduces stress, helps with weight loss, and keeps the mind sharp and active.
The rules of pickleball are easy to learn, and the game is not too physically demanding making it a great sport for all age groups. But injuries do occur, especially in the foot and ankle, as you must quickly change direction while moving on the court to get to the ball.
Common Pickleball Injuries:
Ankle strains: These injuries occur when you step or land awkwardly from a jump causing you to roll your ankle resulting in abnormal straining and stretching of the ankle ligaments.
Achilles tendonitis: Your Achilles tendon connects the calf muscle to the heelbone. Inflammation and swelling of the Achilles tendon may be caused due to playing too much or suddenly increasing the intensity of your activities.
Heel strains: Excessive loading of the foot can result in inflammation of the plantar fascia which runs along the soles of your feet and supports your arches causing heel pain. Having flat feet, high arches, or improper footwear can increase your risk of developing this condition.
How to Avoid Pickleball Injuries:
Use the right gear: Wear court shoes that properly support your arches and ankles. The shoe soles should be flat and smooth allowing you to slide a bit when going for a shot. Other equipment may include ankle supports and protective eyeglasses.
Warm up properly: Do some light range of movement exercises for the foot and ankle as well as other joints to get the blood flowing into your muscles so they are well prepared for the more intense game activity.
Know your limits: Pickleball is a very captivating game and it's easy to get carried away in the heat of the movement, but remember no ball is worth a fall! The key to avoiding injury is to always listen to your body and never overexert yourself.
As pickleball ball is very demanding on your feet, it may be a good idea to get an evaluation by a foot and ankle specialist if you are new to the sport or if you experience any foot pain while playing.
Dr. Ho is a foot and ankle orthopedic specialist who places a strong emphasis on customizing his care for each patient to ensure successful outcomes. He provides all treatment options including preventative care, conservative management and operative intervention. Call (630) 323-6116 to book your appointment.